Scotland's Unique Cottages And Holiday Lodges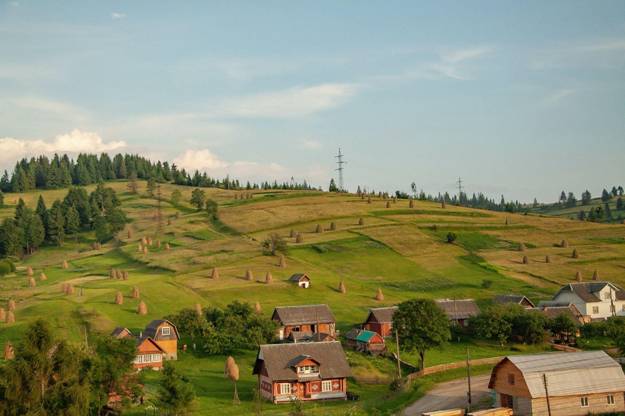 If you wish to visit Scotland, the ideal time to do it is between the months of April and October, when the snow has often melted away and the temperature is more pleasant. It would be hard to choose just one of this region's numerous breathtaking settings to include here since there are so many beautiful places here.
Your vacation should be planned in such a manner that you will be staying in a city or municipality that is near to important attractions, and you should choose one of these top unique vacation homes found on the Best Scottish Cottages platform to stay in while you are there.
The Spaceship Cottage
An insulated metal pod in the manner of a spaceship that looks out over the valley is one of the distinctive Scottish cottages that stands out as a holiday home. This cottage is located in Scotland. Its living space has a wall that is composed of transparent glass, which allows a lot of natural light to enter and affords views that are unhindered.
The walls and ceiling of the home are also paneled in wood, giving it a more country-style appearance. A raised deck in the rear has a patio with a view of the sunset; it is the ideal place to enjoy a bottle of wine in the evening or a cup of coffee in the morning.
Eco-Friendly Cottages
There are also sustainable cottages, such as the earth-friendly home that has spherical walls and a roof that views out into the night sky. Additionally, it is supported by tree stumps that have been polished, making it an environmentally responsible choice. In addition to having comfortable couches and a bed located in the attic, this area is kept warm by a stove that is fueled by wood.
Cottages Made Of Castles
The self-catering unit at Foulis Castle (https://www.historichouses.org/house/foulis-castle/visit/) is housed inside a castle and has a kitchen with windows that view out onto the inner courtyard. The grounds around the castle are well maintained. Mountain biking and horseback riding are two of the activities that guests may participate in while visiting Foulis Castle.
Inside, you'll discover a living room that comes fully equipped with a fireplace, in addition to a dining room and kitchen that are connected to one another and include an inviting sofa as well as an extra fireplace for the kitchen/dining area. There are also Scottish cottages built in the manner of a small castle from the Middle Ages. These cottages contain characteristics like a spiral staircase that connects all four levels of the building.
Cottages On The Lake
Another special place to rent a cottage is Loch Tay, where some of the most desirable homes are tucked away in more secluded areas of the surrounding gardens. From the cozy sitting area that is situated outdoors and is encircled by a beautiful garden, you will have the opportunity to take in the stunning views of Loch Tay.
Its walls are adorned with portraits of the owner's family as well as art collections, and its shelves are crammed to the very top with books that are part of the owner's extensive collection. Walking is a viable option for covering the distance to Edinburgh Castle. In the area that functions as the bedroom, the bed itself is ingeniously hidden beneath wood paneling.
The Killin cottage is a round building with a huge terrace that provides plenty of room for sunbathing. It is located on the edge of a property adjacent to a river and serves as a border for the property. You have the option of unwinding in the hot tub or in the comfy seats and table that are located on the terrace, which has breathtaking views of the river and the surrounding forest. In addition, the residence is furnished with a high-end sofa, a giant flat-screen television, and a music system.
Also, Literally On The Lake
A lifeboat that has been recently repaired and given a new name, the "Alexandra," may be found at this location. It comes with wood coves that may be used to access bathrooms and shower facilities, both of which can be reached by a short walk. You are welcome to make use of the cockpit area as an outdoor sitting spot, as it is situated in a prime position from which to take in the spectacular sunrises and sunsets. A wooden deck that has a fire pit constructed into its perimeter encircles the boat and serves as the boat's living space.