Isla Espiritu Santo, Mexico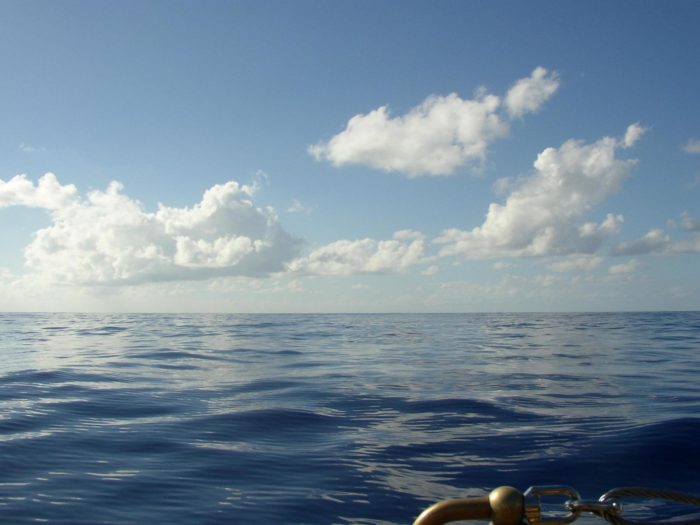 Deserted white sand beaches, red cliffs studded with cacti, and jade-colored water so impossibly clear it doesn't quite seem real: Of all the magical places in Mexico's Baja California Sur, Isla Espiritu Santo in the Sea of Cortez might be the most enchanting of all.
The name means the Holy Spirit, and it's hard to deny the mystical energy radiating from the sun-dappled water and salt-misted air. The island is totally uninhabited, and because of its designation as a Unesco Biosphere Reserve, the land is heavily protected. It's so deserted that at certain times of the year it's possible to be there and not see anyone else at all—like you're the last people on earth ever. The whole time we were there, I kept rubbing my eyes and blinking.
It was so beautiful I felt like a cartoon character who couldn't quite believe her eyes. Sea lions clung to rocky outcroppings and swam belly-up to meet us at our boat, a massive colony of a thousand red-breasted frigate birds soared in swooping circles above our heads, and when we finally flung ourselves into the sea with snorkel gear, we saw so many different kinds of neon fish that we felt like we'd dived into a psychedelic aquarium of dreams.
Things to do in Isla Espiritu Santo:
There are some adventurous and funny things in Isla Espiritu Santo those you can do. Let's know about those things:
Take a Tour at La Paz & Todos Santos:
This charming picturesque coastal community can give you lots of things to do here. Spending a full day you can explore the charming town that is filling with history and culture attraction. You get here natural viewpoint of sunset, visit nearly deserted villages, Hotel California in Todos Santos, Los Barriles and Buena Vista seaside, collect information of fossils and paintings from La Paz Cathedral Museum of Anthropology and History. This land impressed you with vibrant art, beautiful bay beaches, cultural heritage, and delicious lunch.
Get Adventure Feelings In The Sea Of Cortez:
You can enjoy the glittering waves of the Sea of Cortez and taking the sailing and snorkeling experience from this land. Discover the ocean with a curious viewpoint; take the savor breakfast and stylish lunch can blush your memories. Take a light breakfast with fruits, yogurt, and cereal before exploring the Sea of Cortez. Stretched yourself beneath the sun and take warm feelings. Here drinking is allowed. Before returning refresh yourself with seawater. Swimming is not allowed in June, July, and August months.
Catamarán Day Trip:
You need one day to explore the beautiful San Gabriel Bay and Balandra Bay Espiritu Santo Island. This place carries mangroves and great natural history. You can able to get the opportunities of seeing sea lions, swim with gentle giants and watching the birds. It is the ideal place for those people who like to explore the adventurous sea.
Swimming with Whale Sharks:
The thrilling and unforgettable adventure to swim with gentle giants of the sea gives you a magical experience. You can get the opportunities to explore the city, La Paz. Here are fourteen best places where you can get a chance to swim with the whale shark, so don't miss to get this experience for a lifetime. Here you get shades, freshwater, restrooms, and music on the board. Before visiting this land check the weather condition of the sea.
Get There
Isla Espiritu Santo is twenty miles off the coast of La Paz, the capital of Baja California Sur. There are many guided tours that depart from there and from nearby Cabo in which you can sea kayak and hike around the 31 square mile island for about $100/day. Or, better yet, you can camp. Andrea Tamagnini has been running the only safari-style camp on the island for the last decade and a half, and it looks super incredible and amazing.
If you're interested in looking for a boat to buy to get you to Mexico. Since we visited during the off-season it was too chilly to stay overnight, but Andrea took us around on his boat to give us a sense of what the camp's like. He was so gracious and knowledgeable and cool, that we can only imagine how ridiculously memorable it would be to spend a few nights on the deserted island eating lobster and swimming in the bay at midnight while millions of stars twinkle above.