The Best Houses To Rent In Tulum, Mexico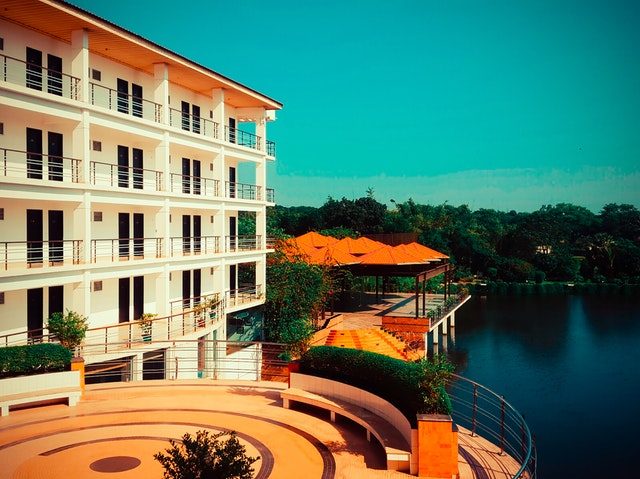 There's no shortage of hotels in Tulum, but if you're looking for total privacy—or traveling with a group—then renting a house is the way to go. Avoid high season when prices nearly double, and you'll find that a week in a beachfront villa is not just blissful, it's surprisingly affordable as well. We've visited every house on this list and would stay in any one of them in a heartbeat — and let's just say they're all enough to make you want to throw the towel in on real life and stay forever. Here are some best hotels in Tulum:
1. Casa Laha: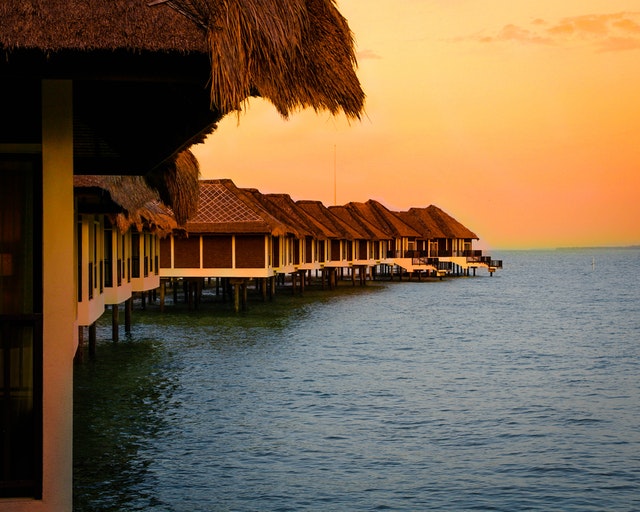 As with most really good things in life, pictures just can't do this place justice. (But if you want some, they're above!) Basically, staying here is like staying in the (very tasteful) vacation home of a Colombian drug lord: It's massive, modern, and totally private. There are five minimalist bedrooms, each with its own unique design feature: One has a giant terrace overlooking the ocean; another shaded porch with a hammock; yet another private outdoor Japanese soaking tub. The houses to rent in tulum have tons of communal hang space, including a poured-concrete back patio with a pool, a spacious, ocean-facing wooden deck with tons of seating, and a palm-studded beachfront complete with comfy bean bag loungers.
2. Casa Dos Besos: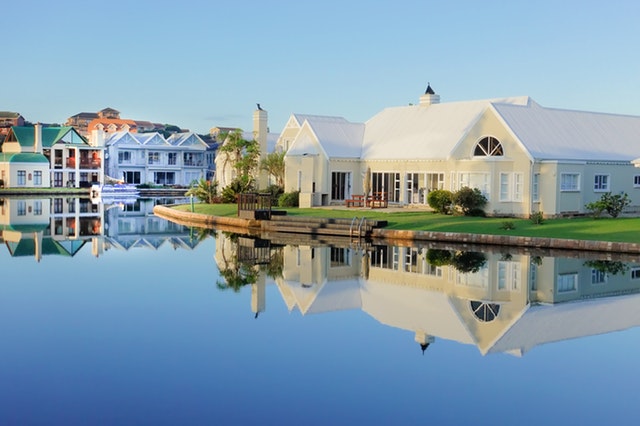 There's something so damn charming about Casa Dos Besos and has the beach in tulum Mexico. Maybe it's the wide wooden steps that lead up to the house's large beach-facing deck, the understated bohemian decor, the private massage room, or the shaded back courtyard with sunken seating area where you can totally picture all your friends hanging out after a long beach day. And you can fit a bunch of them, too: Besos sleeps ten totals with two massive bedrooms inside, and three adorable cabanas out back.
3. Casa Carolina: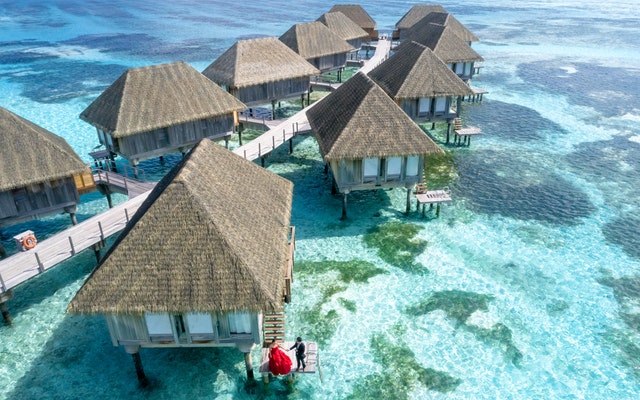 This villa is one of the newest and most modern on the beach in tulum Mexico. We visited a few years ago when it first opened and fell in love with its welcoming vibe, spacious layout, and crazy Good Ocean views; we're sure it's only improved since then. There's a secluded beachfront pool, huge rooftop deck, inviting open-plan living room, and five spacious bedrooms each with their own en suite bathrooms and balcony.
4. Casa Chic: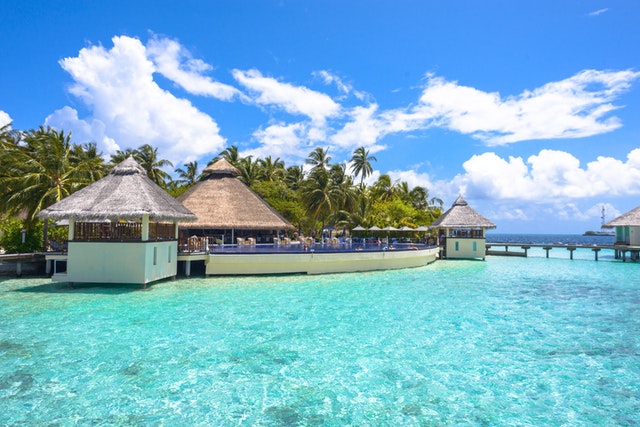 This is one of the best hotels in tulum and romantic villa at the far south end of the beach lives up to its name: Not one detail is out of place. The massive living space features a soaring, palapa ceiling, rustic crystal chandeliers, a central wooden staircase, and an open kitchen with swings for bar seats. Outside, it is an inviting wooden deck and some of the prettiest lounge beds on the beach.
5. Rancho San Eric: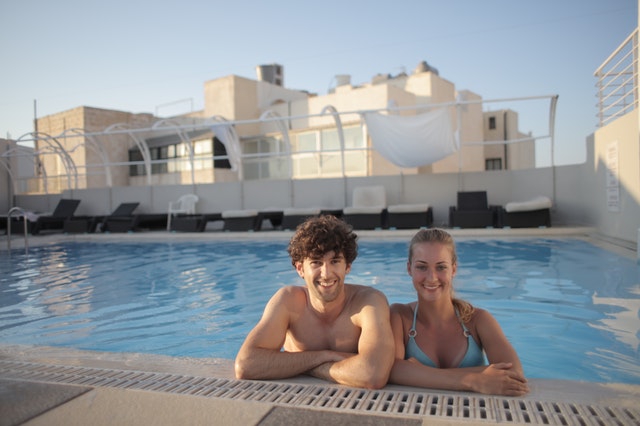 Located on the edge of the Sian Ka'an reserve, Rancho San Eric is a collection of eight private homes. Each beachfront property is super secluded and varies in style and size. Casa Sarah, for example, sleeps six and boasts a lofted, Mayan-inspired design, while the minimalist Casa Colibri is tucked behind a lilly-pad pond and has a covered roof deck strung with hammocks. All the properties at the Rancho are managed by Stefan and Hui, longtime Tulum transplants who also run Hechizo, one of the nicest restaurants on Tulum beach.
6. Kasita Katalina, Snorkel Lovers Dream: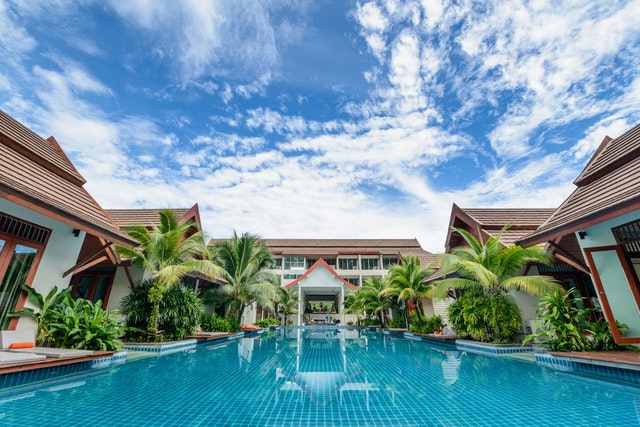 This is one of the best tulum luxury hotels that set amid native coconuts trees and other plants. It is about hundred feet above from the ocean. Kasita Katalina is the ideal place for snorkel lovers. If you want to see the amazing turtle area then visit May to September month. Here the Tankah bay is the residential place of various communities. This cottage is beautifully decorated with talavera tiles, the art of Mexican. Queen size bed available in this cottage and also has double beds. This resort provides you AC in hot summer days. If you want to take airy feelings then you can do it opening the large windows. The food providing system is the best of this place.
7. Ki'imak Apartment:
This is the heaven of comfort place and the heart of Tulum town. The beauty of everything can amuse you. Tastiest food service, amazing art design of the rooms, comfort materials such as Wifi, AC, hot water, kitchen etc. This place located in the main street of Tulum and it allows you to wander along at local shops. This will help you to take proper adventure.