What To Know Before You Visit In Coba, Mexico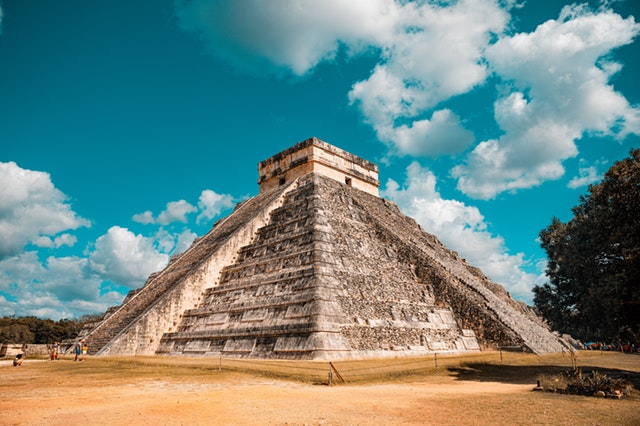 Skip Tulum's crowded, manicured archaeological site and head to Coba instead. Less than an hour inland from Tulum, the tiny village is worth a visit, if even only for an afternoon. It is the home to some of the most fascinating ruins in the Yucatan. Coba is the ancient Mayan city of Mexico and it is the largest network of stone land bridges. Coba ruins is 44 km distance from northwest of Tulum.
The archaeological site is the giant — 30 square miles in total. You can still climb to the very top of the 130-foot-tall pyramid that dominates the ancient ruins. From there, you'll get an amazing, unfettered view of the two old lagoons that surround Coba town and the Yucatan jungle that spans out as far as your eyes can see. It's mystical.
Best Tourism Places in Coba, Maxico:
If your main target is to explore Coba then you should visit there, know the important things of Coba. Explore the modern roads and villages of it. This land receives thousands of visitors in a year and the main attraction of this land is Ancient Pyramid. Around it has some restaurants, hotels and shops for visitors. Here are some best places for tourism in Coba:
Coba Ruins, Cho Ha Cenote, Tulum and Paradise Beach:
You can visit Coba Ruins, Cho Ha Cenote, Tulum and Paradise Beach for one day trip. Those will be one of the best destinations in Coba and hassle free trip and this trip help you to explore beauty cenote, ruins of Tulum and Coba. Visit amazing paradise beach and also go out for cultural places of this land. At the early morning go out from hotel and be ready to know unknown things. Know the public life of the Mayans; watch the tallest pyramid on the Yucatán Peninsula that is rich with history, take refreshing visit of natural sinkhole Cenote.
To watch more of this land explore dramatic cliff of Tulum, lapping sea and you can take buffet lunch from here.
Sacbe:
Sacbe holds the spiritual and ceremonial power. It is the destination of pilgrimage, dedication, source of power and it considers fulfilling prays. Every year many visitors come here to get peace in mind. The road range of this place is 30 feet width and was built by Maya.
Coba Stelae:
It shows you various aspects, monuments and formal life of Coba and those includes their lifestyle, ritual process, dressing scenes, the power and role of men and women in their society and political activities. In this society women got the authority. It is the ideal place of historical lover persons as it carries immense information of ancient.
What to Do In Coba, Maxico?
There are lots of things and activities to do in Coba. Some are:
Coba Sunset Tour:
Take a memorable tour through Mayan jungle and bike ride in it will be thrilling adventure. Watching sunset staying in the jungle is lovable experience. Watch the tallest pyramid of this land, take delightful local buffet dinner, visit Mayan village and take a part in pottery workshop.
Coba Mayan Encounter:
If you visit here then don't miss the chance of climb ancient pyramid La Iglesia, take refreshing swim into the river. Mayan is the traditional city of Coba and full with lush jungle and river. You should interact with ancient Mayan community; enjoy Mexican-style lunch with alcoholics.
Coba and Tulum Deluxe Tour:
Take a short trip to uncover the great civilization of Mayan and its two cities Tulum and Cuba. The breathtaking views of Coba, fortress of Tulum, walk on the picturesque and landscape beaches, enjoy light breakfast and learn about the culture of this land.
Get There
From Tulum, take the 109 about 40 minutes northwest until you reach the roundabout that signals the turnoff for Coba. Just follow the signs. Alternatively, you can take the ADO bus from Tulum, Playa del Carmen, Cancun, or Valladolid. Once there, we recommend renting a bike to explore the grounds. The ruins are open daily 8am – 5pm. Get there early. Stay at Coqui overnight.