When does she sleep? That's the question that comes to mind whenever I think of Ashleigh Hults. Between her days job as Public Relations Director at ever-growing fitness brand Bandier and running her (also ever-growing) seasonal pop-up shop Poolside Collective at the Montauk Beach Hotel, Hults is one busy kitty. That is extra impressive because she's also super good at the fun stuff, too: Meeting up for lunch and yoga and impromptu drinks at the beach.
"Montauk feels like home," Hults says of her favorite weekend escape. "I grew up on Long Island always visited Montauk. The beaches are beautiful and the environment feels like it's been charged with a special energy. I love waking up, smelling the air, jumping in the ocean, and watching the sunset."
Her connection to that particular blend of relaxed-meets-charged energy is what leads Hults to open Poolside in the summer of 2015. "I saw an opportunity in Montauk to create something that didn't exist," Hults explains. "I have always wanted to have my own store and there is major demand for our curation, which appeals to the NYC fashion girl, through the lens of Montauk beach lifestyle."
Appeal it does. Visit Poolside on any summer weekend and you'll find it mobbed with bikini-clad babes stocking up on striped tank dresses by Cienne, wide-leg jumpsuits by Morgan Carper, vintage 501 cut-offs from Dusty Rose, and browning lotions by Maui Babe. "The momentum has allowed us to move into designing our own private label. I am very excited about my bag line Poolside Bags which launched earlier this summer."
Here, Hults shares her favorite places to eat, stay, swim, and play in Montauk all year long because despite Hults' obvious love for Salty Hair/Coconut Oil/Hot Sun/Big Waves, she loves the place in the off-season just as much. "The crowds leave and the energy and pace stabilize, allowing you to really connect more deeply with yourself and with your environment. It's what life is all about."
Stay: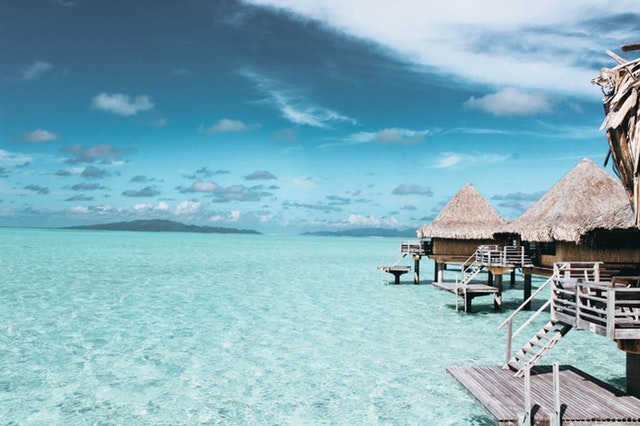 There are so many cool, vintage, vibe-y hotels in Montauk. I always recommend Crow's Nest or The Montauk Beach House if you want to stay somewhere that's in the mix but still nice and quiet at night. If you want to party, stay at The Surf Lodge so you don't have to wait on lines. My tip for renting a house is to plan head — everything is booked through September!
Swim: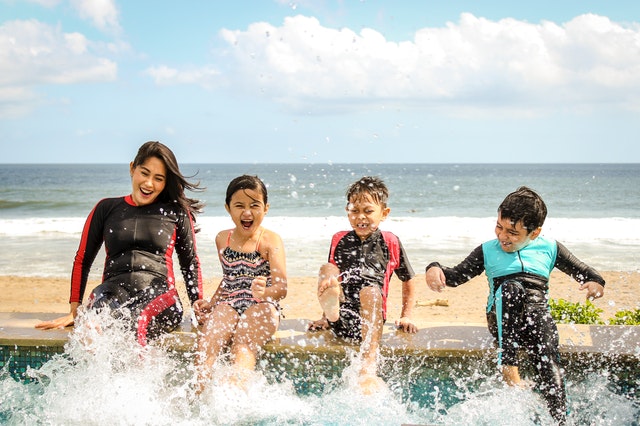 Right now, I love going to the beach at Atlantic Terrace. You're on the ocean, but you're away from the crowds. Everything you need is right there.
Shop: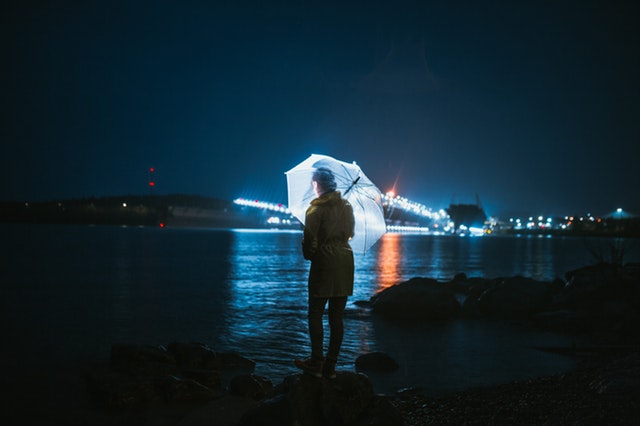 Share With has the perfect sundresses, rompers, and tunics. It feels a lot like what you'd see in St. Bart's. I also love Mellet Mercantile, which is located at Crow's Nest. My favorite gallery is Outeast Gallery. Atlantic Terrace also has a cute gallery space where they feature emerging artists.
Sweat: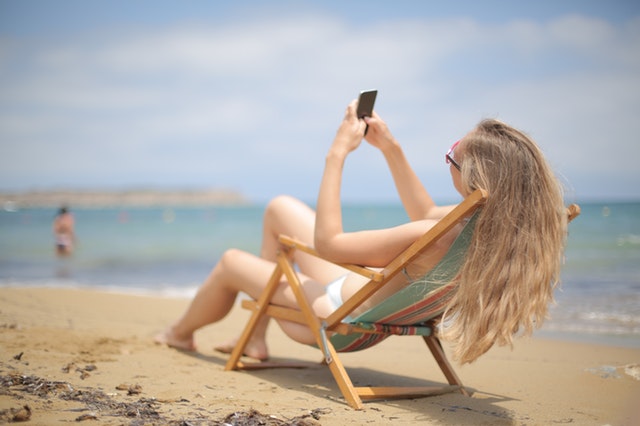 I do Tracy Anderson and New York Pilates. Both have pop-ups in Montauk for the summer. It's very convenient and I don't need to change my workout routine at all, since I do TA and NYP in the city as well. I also do yoga at Love and be active outdoors — running, swimming, paddle boarding, anything!
Eat: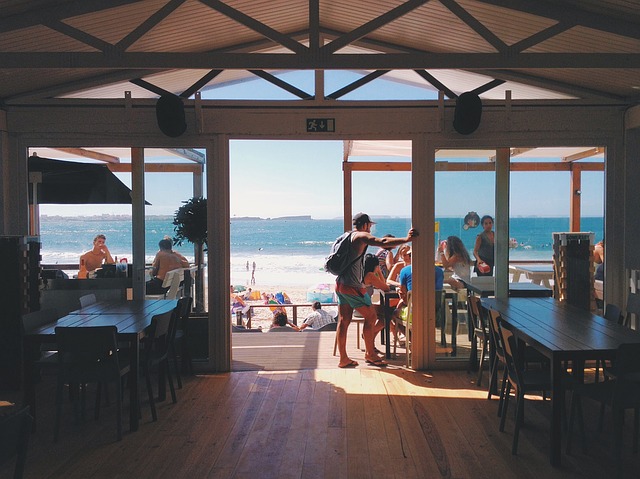 For breakfast, I love Naturally Good. I either get their egg sandwich (scrambled egg whites with cheese and avocado on a toasted english muffin with hot sauce), an apple with almond butter, or The Costa Rican. I always get a large iced coffee and I put unsweetened coconut milk in it.
Joni's has delicious healthy food. My go-to there is scrambled egg whites, avocado, caramalized onions, and goat cheese in a gluten-free wrap with hot sauce.
Atlantic Terrace is a hotel on the beach. The beach is never too crowded and their cafe is a really special spot. I love the Cali Kook wrap, which comes with macaroni salad and the whole thing just feels like summer. You eat on the beach and you're in heaven.
This may sound silly, but to me, nothing beats a deli sandwich in the summer. I love stopping at Herb's Cafe to pick up sandwiches, fruit, potato salad, drinks, whatever… then hauling it all down to the beach picnic-style.
For dinner, Crow's Nest is so beautiful and the food is great. The best is when it's the height of summer and it's hot out at night — you can get a drink at the beach bar at sunset and eat outside at one of the big tables. I also live for the miso soup at Salivars. Or, if you feel like a burger, go to The Dock. They also make homemade jalepeno poppers and their carrot cake is mind blowing.
For ice cream, John's Drive-In (the real stuff) or Buddha Berry (vegan dark chocolate fro-yo)