The one question that has been asked by the surfer ladies is what kind of facts have to be preferred and what to avoid while buying a surfing bathing suit. Well, we all know that surfing isn't an easy task; it requires jumping, paddling, and many more risky activities in the water.
A wrong decision will put you in difficulty. Let's talk about some of the common problems that one will face if they have chosen the wrong suit for surfing. If you have selected an unfit bikini, then it will be very tough to adjust again and again, and you will find that your boobs are popping out with every jump.
If you have chosen a strapless top, then it will even leave you topless in the white water while surfing. If you chose the wrong fabric, then you can realize that your neck is aching after coming out of water. So these kinds of some common issues and wardrobe malfunction you will have to face if the surfing swimwear is not the right one.
Therefore it needs to be extra careful while buying a perfect swimwear. For this today we are going to give you some tips about which factors that you have to prefer and which to avoid while selecting an ideal swimsuit for surfing. Read the facts briefly to keep you safe from any wardrobe malfunction.
First, we will talk about what to prefer while looking for surf swimwear. !
Cross back and racerback bikinis: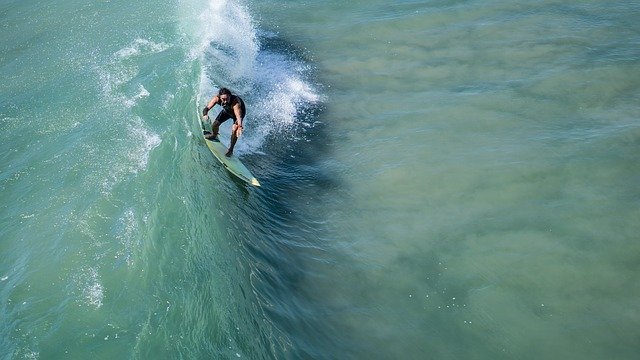 The cross backs and racerback tops can save you by any embarrassment. It is because these tops can distribute the weight of your boobs across your shoulder and back while you are paddling or lying on the surfboard. Make sure the top size suits your body shape and provides a tight and perfect fit. It is because the loose one will require adjustment time by time.
Crop top style: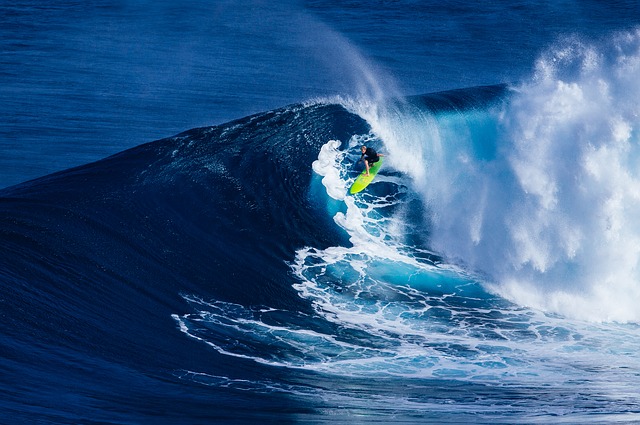 If your boob's size is bigger than the crop style tops are an excellent choice for you. It is because it will give extra coverage to your upper body and you will have to concentrate on wave positions rather than your boob's position. It will also distribute the weight of your boobs across shoulders and reduce neck pain after too much struggle in the water. The crop top with thicker straps is even better.
Prefer thick shoulder straps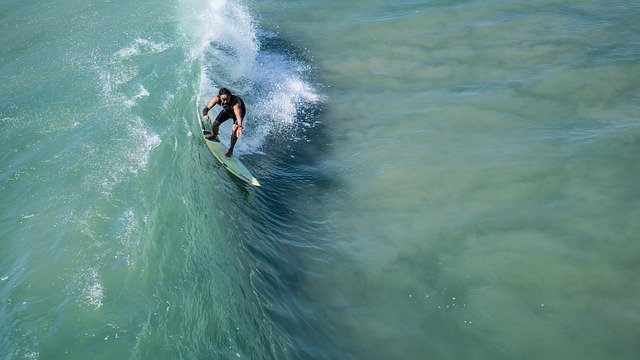 The thick straps of the shoulder will be more adjustable. Prefer for the stretch one because it will never leave its grip and you won't lead to any wardrobe malfunction. Even the surfing swimwear with thick shoulder straps will be easier to roll off.
Bottom should contain full hip band: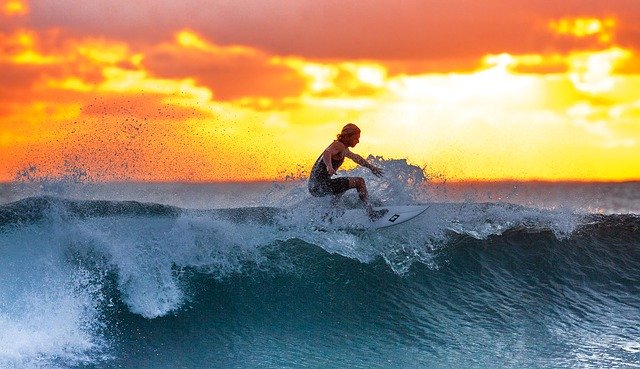 If you want to look sexy rather than comfortable and for this you have chosen a tiny base then you may lead to a seriously embarrassing moment. It is because the thinner straps can pull down quickly when you dive back into the water. The wide hip band of bottoms can save you from this occurring situation. You want to add some Brazilian style than you can go with thick draw-strings that are also good to tighten up on your waist.
Prefer Stick-fabric: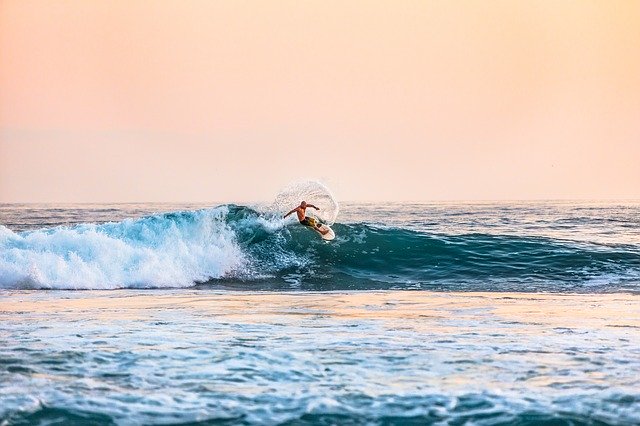 You can ensure that your bottom is staying well on your waist by choosing the right fabrics. For this, you can prefer a bikini that has hard rubber edges so it can keep the grip on your waist perfectly. The non-slip design will ensure that the bottoms will never leave your size inside the white water.
Now step forward to have a look at what to avoid in bathing suits surfer woman!
Halter neck top:
The halter neck tops are the worst choice if you want to be more active in the water. It is because it puts opposite forces on your neck, and it will cause neck issues and headaches. The reason behind why we are saying to avoid these tops is because you will need to pull your shoulder closer and keep your chest off the board when you paddle on the surfboard. The halter neck tops will add more weight to your boobs on your neck and will have to bear unnecessary strains.
Avoid strapless top:
If you want to do risky activities in the water like jumping, paddling, and surfing then even don't look at the strapless tops. It is because these bottoms will put you in an embarrassing situation. It becomes effortless for ahead to leave your upper body if it didn't have straps to tighten up.
Underwire bottom:
As a surfer, you will have to paddle a lot on your surfboard. If you have chosen a bottom with underwire, then it can dig into your side and ribs while paddling. Apart from this, it will occur more tanning because of its less coverage. Therefore it is perfect to avoid underwire as your surfing swimwear.
Triangle bikini:
Triangle bikini refers to a design that moves on the strings as well as the tops and the bottoms. We hope you have got what we are going to say. The triangle bikinis can easily pull down from your body. Your bikini needs to be stable, and the cups need to be attached by each other with a sturdy strap.
Light-colored bikini:
The significant fact with both tops and bikinis is that it needs to appear in dark colors. It is because the light one will discolor quickly, and your tan skin will expose more. Sometimes the light colors even cause more sunburn.
Conclusion
Women have to be extra careful always while choosing a perfect dress for themselves. It is for a party or a surfing session. The surfing swimwear needs to be comfortable rather than fashionable. It is because you will need functionality not style in the water. If you choose custom, then you will go to face difficulties conditions. We have discussed some tips that every surfer woman has to pay attention to while selecting a perfect bikini for surfing.