I love to travel extensively and enjoy seeing new locations on every vacation. I have traveled to a lot of vacation spots because of this fascination of mine. It's not very easy to describe a place you visited on vacation with all the details but in this article, I shall try my best to describe the whole experience.
So, for my summer vacation, I went to the Andaman and Nicobar Islands.
I visited these islands in India with some of my pals. The Andaman and Nicobar Islands were always the best destination to get away from it all because of their stunning beaches, amazing underwater scenery, and primeval position in the middle of nowhere.
An unusual blend of South Indian and Southeast Asian immigrants live on the islands, along with Negrito ethnic groups on parts of them, whose advent here continues to confound anthropologists.
The island's interesting ecosystem, which includes magnificent coral reefs, the biggest crabs, the biggest turtles, the most brilliant fish, and the most exquisite butterflies, adds to its mystery.
Where is it located?
The Andaman and Nicobar Islands are located in the Bay of Bengal, southeast of the Indian subcontinent. Andaman and Nicobar have vibrant cultures and traditions all their own. Because of the island's abundance of beaches, visitors like me are drawn there.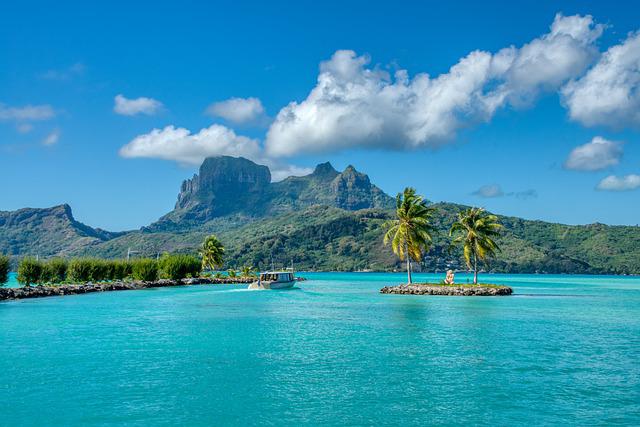 What did I learn there?
After reaching there I started exploring the nearby areas so I could write an article on describe a place you visited on vacation where I learned many interesting facts about the Islands such as:
The capital of the Andaman and Nicobar Islands is Port Blair.
The islands are widely known for its Kala Pani Jail
The climate in the islands is tropical monsoon.
Hinduism is the most prevalent religion, followed by Christianity and Islam.
The most widely spoken language is Bengali. Other languages spoken by the populace include Hindi, Tamil, and Telugu.
The primary leading economy is tourism.
The Andaman Islands contain Barren Island, the only active stratovolcano in India.
The Andaman and Nicobar Islands' state animal is the dugong, a gentle sea cow.
Here are nests for the world's largest sea turtles.
There is a ban on commercial fishing in the Andaman and Nicobar Islands.
India's first and only unified tri-service defense command is located on the island of Andaman & Nicobar.
What did I do there?
There are so many things to discover and do in the Andaman and Nicobar Islands. I shall describe in sequence the things I took part in. They include :
1. Explore the Marine Life via Scuba Diving:
One of the most popular activities in the Andaman is scuba diving. People swarm to this area to scuba dive and explore the underwater world.
The most popular activity in Andaman is diving and it's impossible to describe a place you visited on vacation if it does not include such activities because of the clear waters and stunning corals there. I enjoyed this activity for around an hour, you can too enjoy scuba diving in Andaman and discover marine life.
2. Snorkeling:
Scuba diving is another popular sport in the Andaman, as is snorkeling. People travel here from all over the world solely to partake in the Andaman snorkeling pastime.
While attempting this activity, gear and equipment were provided to us. For about 15 minutes, we took advantage of this fantastic pastime and record those joyful moments underwater.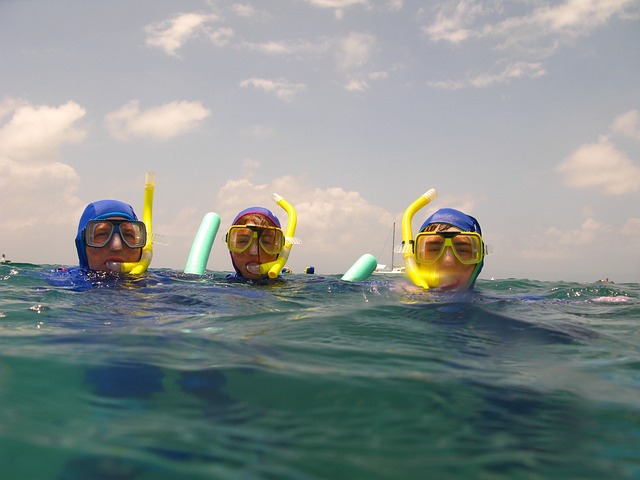 3. Parasailing:
This activity gave us the best experience and was the highlight if we are to describe a place you visited on vacation as it combines water and aerial activities. While engaging in this thrilling pastime, explore the island's least-known region. You will gain a completely new understanding of the area.
4. Visit the popular jail:
Another must-see site in the Andaman and Nicobar Islands is the Kala Pani Cellular Jail, which is also known by that name. Many histories are thought to be hidden inside this prison.
Bricks from Burma were used to construct the jail. One of India's most enigmatic periods in its historical background is the Cellular Jail. According to history, Andaman Island first served as a prison in 1857.
The British specifically exploited the prison to send political detainees to the far-off islands. Famous people like Yogendra Shukla, Vinayak Savarkar, and Batukeshwar Dutt were detained here. This prison is now well-known among the populace as a commemorative monument.
5. Mayabunder's mangrove kayaking:
Start the thrilling mangrove kayaking experience by receiving basic kayak instruction close to Havelock Island. For this excursion, no prior paddling expertise is necessary, so you are ready to go discover Havelock Island's diverse Mangroves.
As you explore the amazing diversity of the Mangroves during the 2.5-hour trip, the sounds of chirping birds along the way will refresh your experience.
This is a one-of-a-kind excursion in the mangroves at Havelock Island, which brings you near nature and enables you to see the rare flora and wildlife of Andaman Island. So, there are refreshments along the way.
6. Seaside activities:
We also indulged in some simple seaside activities. Volleyball on the beach was our main indulgence. We were just four when we began playing this. However, when other travelers noticed how enthusiastically we were playing, they joined us as well.
In addition, we built sandcastles. One of my buddies purchased the materials needed to construct the best sandcastles. This activity takes a lot of time, yet it fosters our imagination to describe a place you visited on vacation.
For our safety while diving and all activities, a qualified guide was there. You can also explore the unique marine life in the Andaman Sea by diving deep into the water. Your diving instructors will direct you to the most stunning underwater locations so you can really experience the ocean.
Why you must go on vacation?
1. Stress:
Your body responds with the fight-or-flight survival response when you are under a lot of strain at work.
Constant tension is brought on by ongoing difficulties and persists long after returning home. So, stress impairs your ability to think clearly and hinders your analysis and performance at work.
By taking a vacation, you may instantly lower your stress levels and allow yourself the time and space you need to resume your job with a clear head.
2. Health Concerns:
Life is brief. Don't shorten it by skipping vacations. Go to vacations and describe a place you visited on vacation. According to statistics, those who don't vacation have a 21percent higher risk of passing away from any cause.
Hypotension is a given if you spend a lot of time sitting, have bad dietary habits, get little sleep, and experience a lot of stress. So, vacations can be a fun way of investing in your well-being.
3. Opportunities:
You are your life's most valuable resource when trying to build money. Consider your travel as an investment that will grow in size and value. A vacation is a chance to broaden your horizons by visiting new locations, engaging in novel activities, and making lasting memories.
Additionally, you make connections with remarkable individuals that enrich your personal and professional lives.
4. Experiences:
While on vacation, you are faced with new settings, various human behaviors, cultures, and business practices.
You discover that there is no one way to approach either life or the workplace. How many various tools and viewpoints you have available to you to tackle obligations and obstacles is what matters.
Your vacations act as an unstructured learning environment where you can take in new ideas and viewpoints. So, you can describe a place you visited on vacation to everyone.
5. Boosts your mood:
Last but not least, if your every day struggles at work and in your personal life exhaust you, the days running up to your scheduled vacation will be your beacon of optimism and joy.
The everyday effort becomes simpler and appears rewarding because it is helping to pay for your trip while you prepare and plan for something you are looking forward to. If you're a wise person, you'll make plans for your next vacation while you're away, giving yourself the vigor and passion for the job that will lead you there.
What is the main attraction of going to a place like this?
The main reason for us to visit this island you can engage in a variety of aquatic sports and activities such as surfing, jet skiing, kayaking, boat cruises, snorkeling, deep sea diving, and much more.
These pursuits contribute significantly to your vacation while also helping us to describe a place you visited on vacation. The attractions include :
Calmness:
One of the main reasons I adore beach living is the immensely relaxing effects of walking on sand and taking in the waves. I rather forget everything and simply relish the moment in that exact moment while just gazing over the ocean.
Sunsets: Ah, those magnificent beachside sunsets. It is magnificent to merely watch the sunset over the water. So, it's a terrific opportunity to reflect on oneself and engage in introspection.
View:
The scene I would really like to start waking up to every day is one with palm trees covering the horizon, which I find to be incredibly appealing. The seashore is the best area to view the stars! Without the glaring lights of a huge city, our evenings are calm and quiet.
Here, you can actually see stars and take in the size of the sky and ocean in front of you. What a wonderful method to get perspective! It goes without saying that Sunset Beach is the ideal location to view the sunset each evening; after all, it is named after that.
Complimentary Enjoyment:
Costs rise in urban areas. All things are more expensive, including meals, tickets, and transportation. It's really simple to have a fantastic holiday on a tight budget at the beach. Once your lodging is set up, the remaining expenses can be avoided.
Boost workplace productivity:
A vacation can really increase your creativity and decrease your stress level, which will increase your productivity once you get back to work. The advantages of your trip persist long after you return to your office, and that small amount of calmness goes a long way.
Conclusion:
The quality time spent with my friends during this trip would always remain etched in my memories. To describe a place you visited on vacation I can say that vacations are my favorite way to reset.
It is simple to get caught up in the daily grind and neglect all the life that exists outside of it. I am encouraged by the knowledge that there are many "correct ways" to live and that there isn't just one way to go about things when I travel, explore, and go on adventures.
Editor's Recommendations