4 Reasons to Try Vanlife in Portugal Right Now!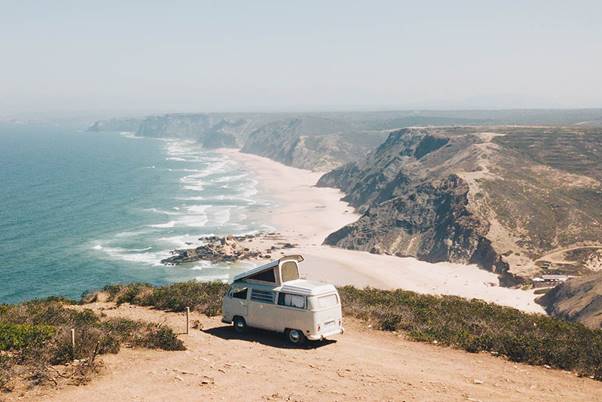 'Vanlifing' in Portugal today is reminiscent of California in the 1960s. Blessed with a great climate, vibrant culture, endless coastlines, and a relaxed approach to regulations, the country offers camping enthusiasts what's often missing from an easy-to-get-to holiday destination – a bit of that wild spirit.
Siesta Campers, a top Portugal campervan hire company, embraced this wild spirit and recreated the original road trip feel by offering their customers modern & vintage VW campervans. Whichever campervan you choose, exploring Portugal by van is an experience worthy of any highlight reel. Here are the top reasons to explore Portugal by van:
1: Endless summer:
Planning an outdoor trip can be tricky, especially because there is so much you cannot control. Beautiful weather and camping are a recipe for success and Portugal boasts a mild year-round climate with more than 300 sunny days per year! With numbers like that, the odds of running into bad weather decrease drastically, even when booking the trip far in advance.
We can all agree that camping is better when the sun is shining, but beyond that, the mild year-round temperatures make it possible to camp year-round. The Siesta vans are all thermo insulated and the company also offers optional auxiliary night heaters for anyone wishing to go off into the wild during the wintertime. Still, camping during the months of April to November is very pleasant.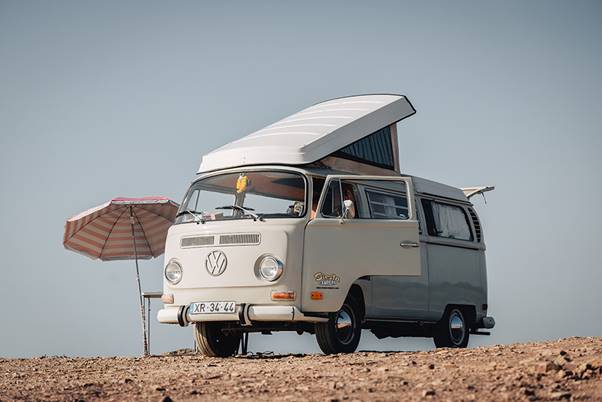 2: Total freedom and flexibility:
Holidays are supposed to be easy and relaxing but too often getting away requires tons of preparation and a lot of forward-thinking. Don't you wish you could just go anywhere, do anything, and not be locked into a specific itinerary ahead of time? Campervan holidays in Portugal make this possible.
Travelling in a van offers total freedom of movement. This means you can stay longer in places you love and leave earlier than expected when a location is less exciting than you expected. Campervans themselves offer amenities that make all of this possible. Check out the full campervan lineup to find the right one for you.
3: Budget savvy:
Portugal is considered as one of the more affordable countries in the European Union. Combine this with the benefits of traveling by van and you might not have to cringe when tallying up the damage. How affordable is Portugal? Well, a small beer shouldn't cost you more than €1.50 and that's at a bar! And those famous Bifanas, the delicious pork steak sandwich typically go for around €2.
A campervan provides not only a method of travel and accommodation but a kitchen also. Dining out won't break the ban in Portugal, but if you're planning on preparing your own meals, you're going to save even more while staying fully self-sufficient no matter where the road takes you.
Pro-tip #1: renting a campervan in Portugal is significantly cheaper outside of the peak summer season (July-September), and the weather is just as good.
Pro-tip #2: Siesta campers offer some great last-minute deals on their website. Most of these are one-way trips to help them relocate their vans where they're needed most, but for travelers with flexible schedules, this can be a great way to save big! Check out their website for more information.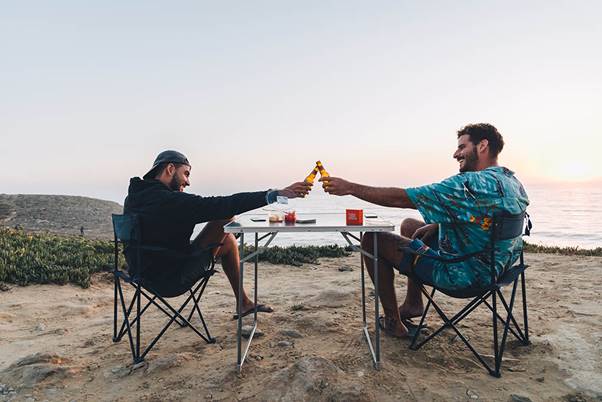 4: Accessibility:
With the main international airports in Lisbon, Faro, and Porto, exploring Portugal in any direction is easy. The country's location, in general, makes it very accessible for travelers arriving from Europe, the Americans, Africa, and as far as Asia.
Flying to far-off destinations is great, but when travel time cuts into your vacation time, that's not ideal. Siesta Campers has 3 locations in Portugal, all near the above-mentioned airports and easily accessible so you don't waste time commuting and can enjoy your camping experience fully.
They also offer a unique one-way rental option mentioned above so you can pick up and drop off in different cities and avoid retracing your steps!